The house on North Street in Newburgh likely had a similar reason for the fountain's presence, which was connected to a former homeowner named Dominick Petrilli, a mob associate of the notorious Dutch Schultz.
Just prior to the film's conclusion, Vitti is incarcerated at Sing Sing, a prison in Ossining. Ironically, Petrilli was imprisoned in Sing Sing in 1928, during which time he met future Mafia turncoat Joseph Valachi. When the men were released from prison it was Petrilli who introduced Valachi to Girolamo "Bobby Doyle" Santucci and Gaetano Gagliano, the latter being the boss of what became the Lucchese crime family.
Home was prohibition-era mobster safe house
Built in 1932, the Spanish-Moorish style brick house on North Street was Petrilli's private residence during the latter period of Prohibition, legislation that prohibited the manufacture, sale, possession and consumption of alcoholic beverages. His close association with Schultz, who was heavily involved in both the manufacture and distribution of alcohol during that period, had the legendary gangster using Petrilli's place as a "safe house" when things got "too hot" in New York City.
While another mobster, Legs Diamond, was producing beer at a facility in Kingston, Schultz was running one of the most elaborate underground distilleries in the nation on a purported turkey farm in Pine Plains. Staying in Newburgh for periods of time not only gave him refuge from New York City law enforcement, but also provided him with easy oversight of his distillery.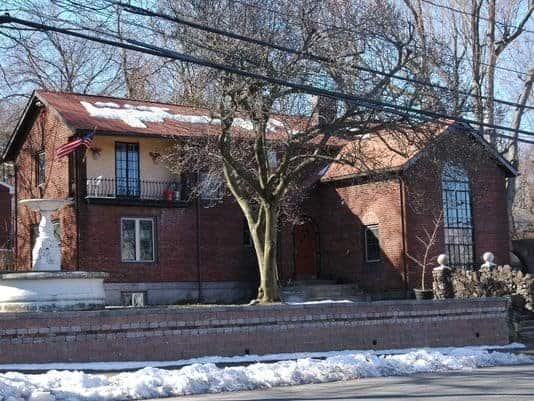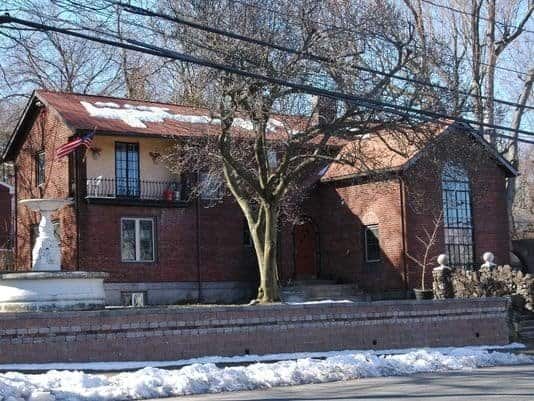 The interior of Petrilli's house could have been used in any one of the mob movies that became popular during the 1930s and made stars out of actors James Cagney, Edward G. Robinson and George Raft. A wood-paneled foyer opened into a copper-leafed sunken living room that featured a wrought iron balcony overlooking the chimney wall. Painted medallions decorated the ceiling in the dining room while the music room was finished in gold leaf.
Schultz, Petrilli and the other mobsters who gathered at the house routinely journeyed two blocks away to a watering hole that is doing business today as the North Plank Road Tavern. For the most part, when Schultz and his associates were "laying low" at Petrilli's house in Newburgh, they passed the time drinking and playing cards.
"There was a woman named Inger who was the childhood playmate of Petrilli's daughter Dottie," said City of Newburgh Historian Mary McTamaney. "She told me that whenever they went outside to play, Petrilli sent a bodyguard to watch them. One day, when she came home and noticed a photo of Dutch Schultz on the front page of the Newburgh News, she told her parents that he and Petrilli were playing cards at the house. In fact, Dottie sat in her father's lap while Inger was sitting on Schultz's lap."
Hidden tunnel offered quick getaways
Petrilli had a tunnel built in the basement of his house to enable a quick getaway, if necessary.
"One version says the tunnel ended in the woods behind our property near Route 84," said Zachary Costa of the North Plank Road Tavern. "Another version says it went over to where the Chadwick Gardens apartments are today."
City officials sealed the tunnel's access during the 1940s. Petrilli's former home, still a private residence, is at 111 North St., Newburgh.
"Dateline" appears Wednesdays. To suggest a topic, email Anthony Musso at railcommute@gmail.com.